Ch. Galewinns Grand Slam (Bravo)
x
Ch. Keliaire Un-Beatable Galewinns (Cheyenne)

9/4/08 - Puppies are here!!!  We have 5 girls and 3 boys - all healty and doing great. Scroll down to see some pictures of Mom & babies on their birthday.

Bravo finished his championship at 11 months old, made the cut at the national at only 22 months old, and took an Award of Merit at the Eukanuba Classic.  He has just started his specials career. 

Cheyenne finished easily and is truly spectacular to watch in the show ring.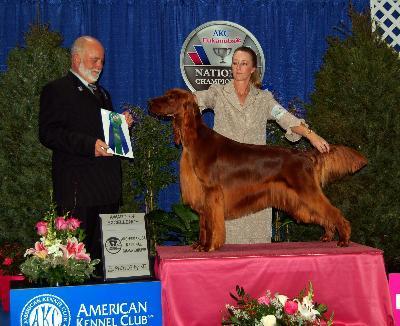 "Bravo"
Ch. Galewinns Grand Slam
(BIS BISS Ch. Windrose Who's On First? x Ch. Galewinns Legend of Keliaire)
Bred by Pam Gale & Kim Lamontagne 
Owned by Pam Gale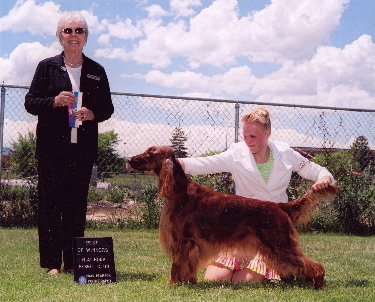 "Cheyenne"
Ch. Keliaire Un-Beatable Galewinns
(Ch. Keliaire Brandy's Secret x Ch. Keliaire Ginger Rogers)
Bred by Kim LaMontagne (Keliaire)
Owned by Kim LaMontagne & Pam Gale
OFA Excellent
Ch. Quailfield Successful Business

Ch. Meadowlark's Classic Touch

Ch. Analains Dirty Dancing

Ch. Rusticwood's Running Mate ROM

Ch. Sangrila Annie Laurie CD, JH, ROM

Ch. Analains Dirty Dancing

Ch. Pompei's First Class ROM

Ch. Manions Ruby Reflections CD ROM

Ch. Quailfield's Mak'n Business ROM

Ch. Heatherwood's All Systems Go ROM