CH. Galewinns Ramblin' Man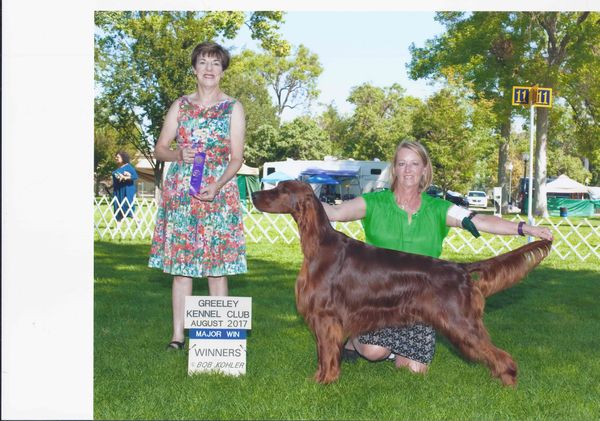 "Rake"
CH. Galewinns Ramblin' Man CD, BN, GH, MH, OA, NAJ
(GCHB. Galewinns Rio Grande x Galewinns In The Money)
SR934615/07    Whelped 5/18/2016  
Rake easily finished his conformation championship at 15 months old.  But that was just the beginning of his accomplishments.  His owner, Pat Skavlen has trained him in almost every venue there is!!!  He has completed his two obedience titles, 3 agility titles, and recently completed his Master Hunter!!!  Pat ran Rake in the field to complete his Master Hunter!!  This is my first Master Hunter in my breeding program.  
To say that I am proud of Rake and Pat's accomplishments is an understatement!!  I have had so much fun watching Pat and Rake is all of there activities and I know there is more to come.
Ch. Meadowlark's Irish Monarch ROM

CH. Saxony's Southern Nights ROM

Ch. Rusticwood's Running Mate ROM

CH. Quinniver's Roadrunner

CH. Vermillion's HeavenCan Wait

CH. Lunn's Picture Me Pink