Killian/Stevie Litter - Due 8/18/16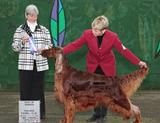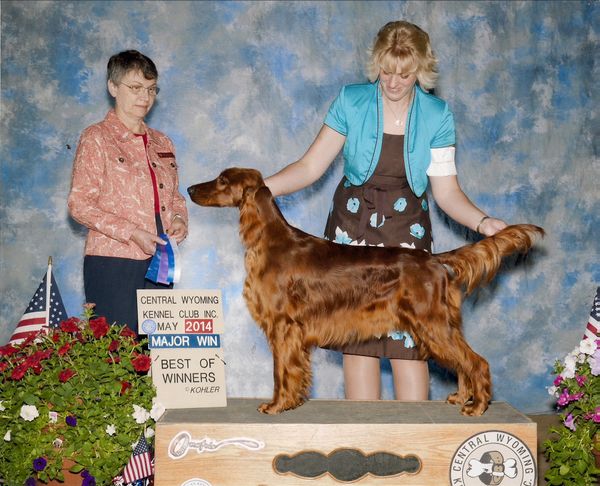 CH. Roclyn Killian's Red MHA, RA "Killian"
is a big boy that I fell in love with about 4 years ago when I was in California at a show.  He is a phenomenal hunter and bird dog as well as a conformation champion.  He has the most delightful temperament as well.  Kim LaMontagne and I bred our girl "Gratzie to Killian almost two years ago and we LOVE puppies!  In fact, we love them so much that we decided to breed another girl to Killian.  Stevie fit the bill perfectly.
CH. Keliaire Galewinns Leather & Lace "Stevie"
is a lovely, balanced, and effortless moving girl who finished her championship easily.  She is out of my boy "Tank" (GCHB. CH. Galewinns Rio Grande) and she sure looks like him.  She has attitude and loves life - she gets along with every dog and every person!  Kim LaMontagne of Keliaire Irish Setters and I are breeding this litter together as we co-own Stevie.  The litter will be at both of our houses will get even better socialization!!

8/17/16 - Stevie only had 1 puppy - a little boy that was born via C-section.  He will stay with Kim and I.  Bummer that there was only 1 puppy but we will treasure him.
CH. Chandar's Lavender Lace