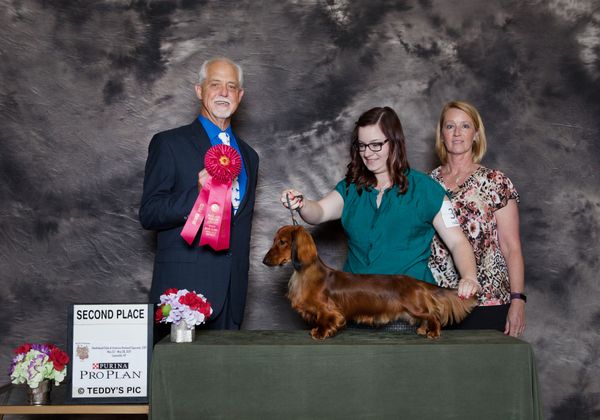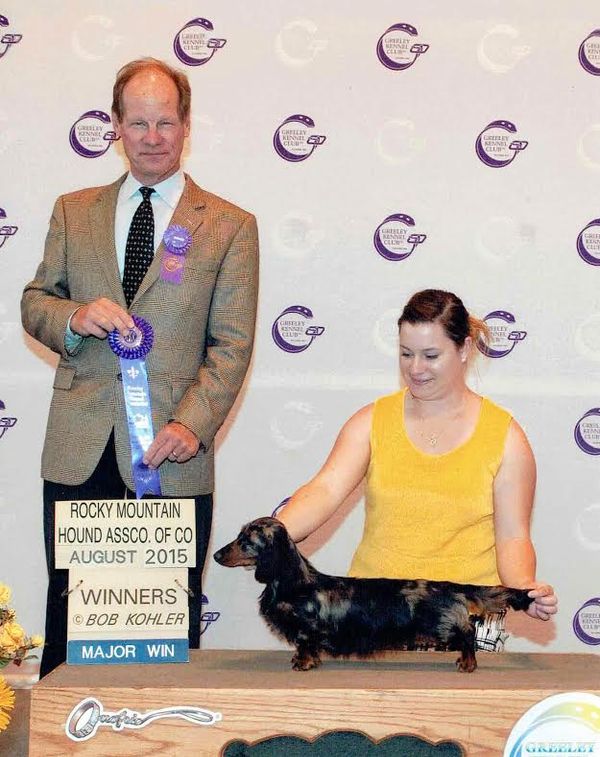 CH. Original Be-Long To Galewinns MLD "Digger" is a dog that I imported from Finland.  He was bred by Paulina Artiola and she was gracious enough to send him to me.  He finished his championship easily at 15 months old.  He has such an outgoing temperament and is very agile so we have started agility training.  He is having a ball.  Digger has very nice front and rear angles, nice keel and forchest, and a beautiful head.  He is very sound in his movement and carries a lovely topline.  His wonderful temperament is "icing on the cake"!!  Please see his separate page on this website.
CH. Galewinns Kaycees Treasured Gem "Gem" is our girl who finished her championship in 3 weekends at the age of 8 months old!!  She has been home growing up and recently we have been showing her sparingly and working toward her grand championship.  She has a lovely head with a nice dark eye, nice front and rear angle, and moves very nicely.  She is 9.8 lbs so is a small but mighty package. We cannot wait to see what this breeding produces.  Digger is homozygous red so we will have red or red dapple puppies. Please click on Gem's page on this website to see more pictures of her.
Show and pet inquiries welcome.  Email is the best way to contact me at Pam@galewinns.com.
June 24, 2017 - Gem is in season.
July 2, 2017 - Gem bred naturally for the first time.
July 4th - Gem bred naturally again. Now...we just wait for puppies!!!
July 25th - Puppies palpated so Gem is definately pregnant!!  She will be due Sept. 1-3rd and we can't wait!
August 6th - Gem is getting her puppy belly!  Can't wait - only 3.5 weeks until we have puppies!
August 29, 2017 - Xray done - Gem has 2 puppies in there.  She is a small girl so hopefully all goes well.  Won't be long now!  See xray below.
September 2, 2017 - Puppies are here!!!  Gem went in to labor around 10 am.  First puppy born around 3pm - second puppy born about 15 minutes later.  Both are girls!!!  They weighed 7 oz and are nursing immediately.  Scroll down for some pictures.  They are both reds - they look black right now but their color will lighten with time.  At this point, I do not think either of them have any dappling but time will tell. Gem is being a fantastic mom!!! So proud of her!
September 11, 2017 - Both girls are doing great - getting big and fat which is just the way we like them.  Gem is a great mom!  Very attentive and protective.  
RU CH RU JCH RKFV Kinchville Basic Element of Bezazz

US CH RU CH BY CH GE CH RKFV AZ CH Dash N' Doxies Low Suspension

RU CH RU JCH RKFV Mystique Vom Rainerschlossl

RU JCH Kinchville Atlanta

RU CH RU JCH RKFV Storfoten's Wagner

EE CH LV CH RU CH RU JCH RKFV Southwinds Big City Lights ML

Lekoll Bobbi Sharm Ivolga

LV CH RU CH RU JCH Lekoll Bobbi Sharm Paradise

FI CH EE CH RU CH BY CH RU JCH Daks Veg As Martin Tin

RU CH BY CH RU JCH RKFV Lekoll Bobbi Sharm Uhti-Tuhti

Lekoll Bobbi Sharm Fleur De Vie

RU CH RU JCH Daks-Veg-as Yul Brynner

Lekoll Bobbi Sharm Ochevidnoe-Neveroeyatnoe

BISS CH. Slelepytime's Franchise ML ROMX

Ch. Wagsmore's Extravaganza MLD

BISS. CH. Sleepytime's Jubilation ML

CH. Sleepytime's Regardless ML