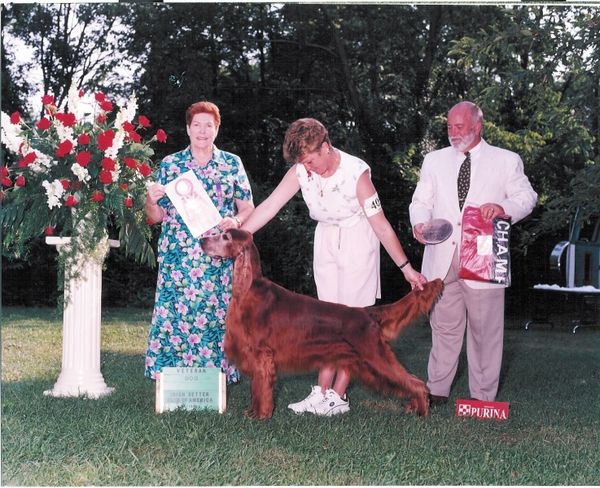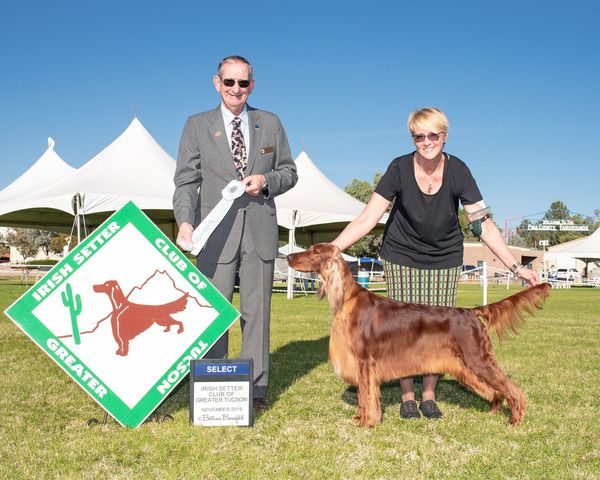 "Travis" is a dog that I saw at one of nationals early on in my dog career.  I absolutely fell in love with him - I remember his beautiful head and how lovely it fit into his shoulders. It is a long story but I believe fate played a roll in helping this to happen.  I am so thankful to Pat Boldt who liked our girl 'Avery" enough to let us use this semen.
"Avery" is such a special girl!  She has the best temperament ever!!  Her and I have had a ball in the show ring with some really nice wins.  She achieved her Bronze Grand championship easily and we plan on specialing her further after she is back from having these puppies.  This is her second litter - she was a fantastic mother to her last litter of 3 and we are having fun with them in the show ring now...
Puppies are due May 17-19.  Show/Pet/Performance inquiries are welcome.  Best way to reach me is to email me through this website.  Stay tuned...
2/28/2020 - Avery is in season.
3/18 & 3/19/2020 - Transcervical implant x 2 done with frozen semen - all went well so fingers crossed!!
4/13/2020 - Ultrasound done - shows 8+ puppies!  We are sooooo excited - to thankful that this breeding took!!
5/18/2020 - AVERY HAD HER PUPPIES!  The first two boys were born naturally - then a looooong pause.  We ended up going to the vet for an emergency c-section as the only girl was "stuck".  We delivered her and another boy via c-section.  Avery is fine - babies are doing great!
5/21/2020 - So heartbroken - we lost the green boy.  I am sure it was aspiration pneumonia - did everything I could but he didn't make it.  Cried my heart out - now I need to move on!  The other 3 babies are doing good and so is mom.
5/17/2020 - All is good with the 3 puppies - they are all gaining weight and doing very well.  Scroll down for pictures.  Keep your fingers crossed that all goes well now....
Meadowlark's Magical Mirage

Ch. Rebellion's Lumberjack

CH. Redkings Repeat After Me

AM/INT/UKC CH. Redkings Double Dog Dare

AM/INT/UKC GR CH. Redkings Hot Country Girl ROM