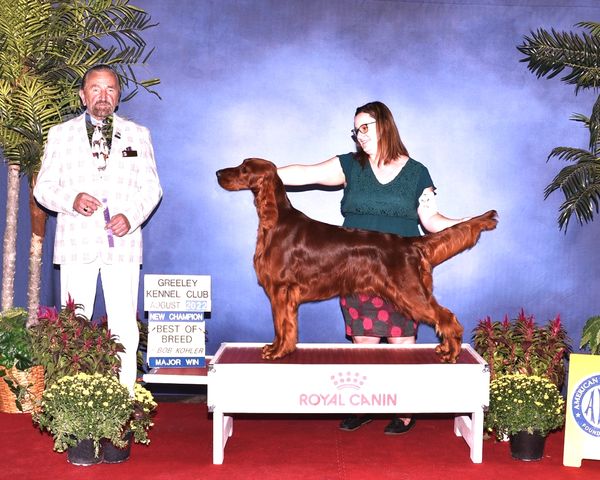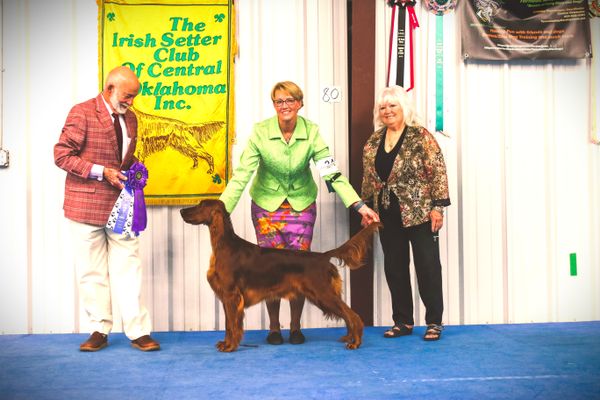 "Ridge" is a young male that is very accomplished for his age.  He finished his championship easily at 15 months old going Best of Breed over 12 specials!  He is training in the field and agility and growing up.  He has only shown in the Greeley Specialties since finishing and he was BOS and Select and wasn't even two years old yet.  He has a wonderful temperament and gets along with all other dogs.  He is owned by Pat Skavlen.
"Zoom" was the girl I kept out of the Bode/River litter.  I loved her from the start because she is so balanced.  The litter was 3 girls and 1 boy (frozen semen) and I love all 4 of the puppies.  They are balanced and move so nicely. Her littermate, Picasso, is also on this website.  Zoom loves life and has a "too die for" temperament.  I am so excited to see what this combination produces!
Show and pet inquiries are welcome.  The best way to reach me is email at Pam@galewinns.com or to email me through the website.
Puppies will be due Dec. 25-27th, 2023.