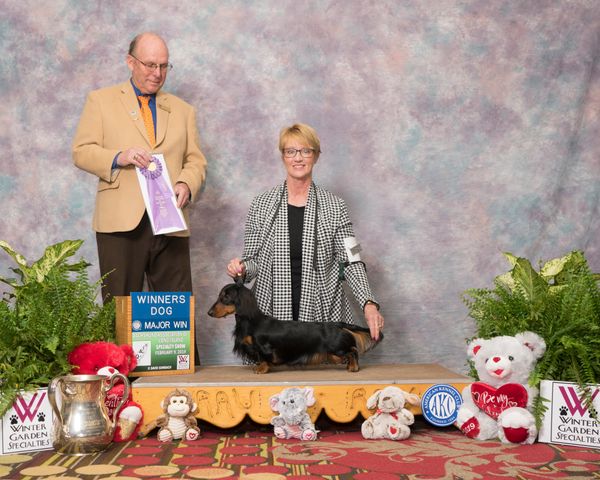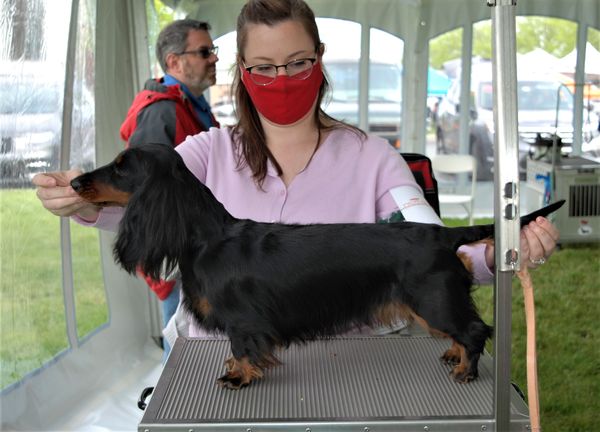 "Marshall" is CH. Galewinns Dreamin' In Color ML.  He finished his championship easily under 18 months and has been home "growing up".  His littermate "Jewels" is currently being specialed so once she is done showing we will bring Marshall out.  He has a fabulous temperament and loves everyone  He has a nice front, pretty head, and a nice coat.  He has had one other litter and produced very nicely.
"Trevi" is CH. Galewinns Piazza Tres Vie ML.  She recently finished her championship as she was a "covid" dog so had to take a year off from the show ring.  So, in the interim we bred her to our boy "Digger" - she had a lovely litter of six.  I kept the only girl - you can see "Mooch" on this website.  You can also see her previous litter - click on "Digger/Trevi Litter" on this website.  Trevi is so balanced and just put together nicely.  She moves beautifully.  She LOVES training and I have started her on agility training.
Both Marshall and Trevi have mothers who are silver dapples.  So, both will carry for dapple.  I expect to get black & tan puppies and possibly dapple puppies.
7/17/2021 - First noticed that Trevi was in season.  
7/21/2021- First progesterone done as the boys are "very" interested - her progesterone was 8.3!!  So, she will be bred tomorrow.
7/22/2021 - First breeding done.
7/23/2021 - Second breeding done.
7/24/2021 - Third and final breeding done.  Now to wait...
8/10/2021 - I palpated Trevi and I can definitely feel puppies - yeah!!  She is due September 26-18th, 2021.
9/16/2021 - Trevi is HUGE!  I am xraying her tomorrow to know how many puppies are in there.
9/17/2021 - Xray showed 5 puppies in there!
9/21/2021 - Puppies are here!!!  We have 2 girls and 5 boys - all black & tan (as expected).  We ended up having a c-section as Trevi just wasn't progressing and it was time for the babies to be here. Heart rates started to decelerate so we went ahead and did a c-section.  Trevi did great and is already mothering the puppies.
10/7/2021 - Puppies and Trevi are doing great!  Sorry I haven't updated but been so busy with the setter puppies and dachshund puppies.  Eyes are open today - they are just darling!  They are trying to walk now - they are so chubby that it just makes me smile.  Scroll down for some pictures.
11/4/2021 - Puppies are all doing great!  6 weeks old now and eating real food.  Getting more and more mobile and their personalities are emerging.  Scroll down for their first stacked pictures.
Show and pet inquiries welcome.  The best way to contact me is through this website or email at Pam@galewinns.com.  I have a difficult time keeping up with phone calls but can communicate faster via email.